Roles of Key Players
Roles of Key Players
CHIEF JUSTICE | Michael Heavican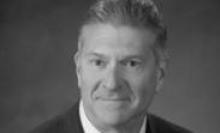 Nebraska Supreme Court Chief Justice Michael Heavican is the leader of the Through the Eyes of the Child Initiative. The Chief Justice will protect the vision of the Initiative and provide direction to its members to ensure that the goals and objectives continue to be pursued.
PROJECT CHAIR | Larry Gendler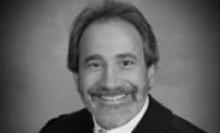 Project Chair Larry Gendler is a judge with juvenile court jurisdiction appointed by the Chief Justice. The project chair acts as primary advisor to the Chief Justice, and is the face of the Initiative to the public and other entities. The project chair is a consultant for local lead judges and teams and is the primary liaison with other organizations.
Each local team is led by a Lead Judge. The Lead Judge leads local progress and works with the project chair and other judges for support and consultation. A principle tenet of the Through the Eyes of the Child Initiative is that Nebraska's judges must take an active leadership role in improving the court process in child protection cases. Judges have great ability to improve the lives of foster children through systems change and procedural improvements within their courts.
THE LEAD JUDGES ARE:
Team 1 – Judge Curtis Maschmann
Team 2.1 – Judge John Steinheider
Team 2.2 – Judge Bob O'Neal
Team 2.3 – Judge Bob O'Neal
Team 3 – Judge Toni Thorson
Team 4 – Judge Chris Kelly
Team 5.1 – Judges Linda Senff and Judge C. Jo Petersen
Team 5.2 – Judge Patrick McDermott
Team 5.3 – Judge Stephen Twiss
Team 6.1 – Judge Kenneth Vampola
Team 6.2 – Judge Kurt Rager
Team Winnebago – Judge Patrick Runge
Team 7 – Judge Ross Stoffer
Team 8.1 – Judge James Orr
Team 8.2 – Vacant
Team 8.3 – Judge Tami Schendt
Team 9.1 – Judge Arthur Wetzel
Team 9.2 – Judge Gerald Jorgensen
Team 10W – Judge Timothy Hoeft
Team 10C – Judge Michael Mead
Team 10E – Judge Michael Burns
Team 11.1 – Judge Jeffrey Wrightman
Team 11.2 – Judge Edward Steenburg
Team 11.3 – Judge Ann Paine
Team 11.4 – Judge Kent Turnbull
Team 12.1 – Judge Russell Harford
Team 12.2 – Judge Randin Roland
Team 12.3 – Judge James Worden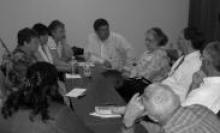 Each local team has designated a Team Coordinator. The Team Coordinator manages the team by arranging meetings, preparing meeting agendas, and monitoring progress of team projects. The team coordinator maintains active communication with team members and works with state staff.